02/06/2022
ELECTRICITY INDUSTRY TO BOOST CONSTRUCTION INVESTMENT EFFICIENCY
ELECTRICITY INDUSTRY
TO BOOST CONSTRUCTION INVESTMENT EFFICIENCY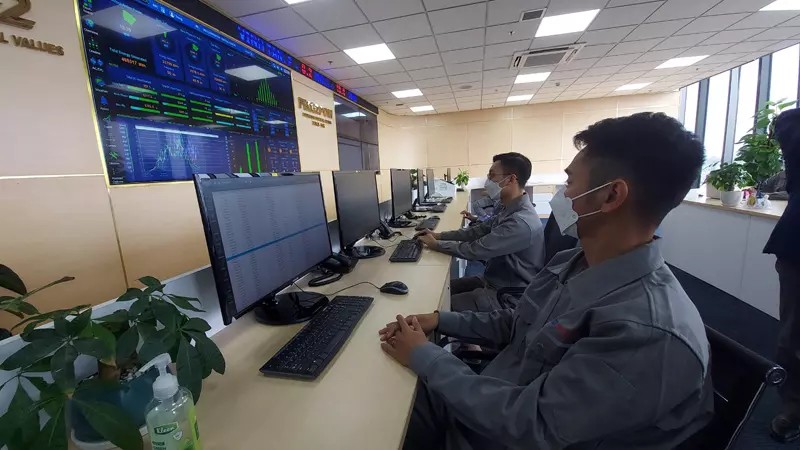 EVN is 'digitalized' to boost construction investment efficiency
With the Scan to BIM application, the current status of the project will be captured in detail with the most accurate information. With the ability to precisely restore the original model of the project, as well as the lost data, the recovery of damaged as-built project data, is no longer too difficult.
Private firm to build Vietnam's first hydrogen plant with $840 mln
The country's long-discussed draft Power Development Plan VIII (PDP VIII) has been amended many times with different capacity estimates. The plan aims at the 2021-2030 period, with a vision to 2045. 
Electric & Power Vietnam 2022 – The 8th International Power Generation, Transmission, Distribution and Renewable Energy Exhibition, is a trustful business platform to connect global suppliers and potential buyers from senior management levels to engineering community in Vietnam and beyond. The event will be held at Saigon Exhibition & Convention Center (SECC) in Ho Chi Minh City, Vietnam from 07 – 09 September 2022.
Co-located with Renewable Energy Vietnam 2022, the 2-in-1 dedicated event will provide a one-stop industry platform for all energy enterprises to attend and drive business for Vietnam's sustainable energy sector growth.
| | |
| --- | --- |
| Automation & Control Equipment | |
| | |
| --- | --- |
| Installation, Construction, Transportation | |
HVACR Contractor / Installer
OUR E-BROCHURE
Get latest updates on power and energy industry as well as show information by downloading our brochure at the button below.
Renewable Energy Vietnam 2022 is organised in time to catch demands for modern equipment and technologies to apply into exploiting renewable energy in Vietnam. Join the event to meet up with Solar / Wind Farm Developers, Owners, State Owned/ Public/ Private Power Utilities, Renewable Site Developers/ Owners/ Management and many more.
THE CO – LOCATED EVENT
VIETNAM'S INTERNATIONAL
RENEWABLE ENERGY EXHIBITION
CONTACT US FOR MORE INFORMATION
SES VIETNAM EXHIBITION SERVICES CO LTD
10th Floor, Ha Phan Building, 17-17A-19 Ton That Tung street,
District 1, HCMC, Vietnam
@2022
No longer want to receive these emails? [*link.unsub('Unsubscribe Here')*]