31/05/2022
Private firm to build Vietnam's first hydrogen plant with $840 mln
TGS Green Hydrogen plans to commence construction on its $840 million green hydrogen plant next month, making it Vietnam's first hydrogen project in the country's transition to cleaner energy for its net-zero goal by 2050.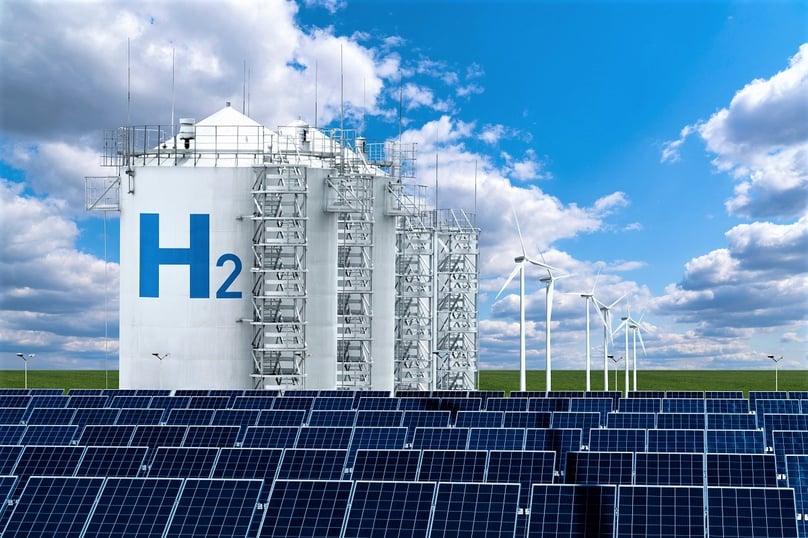 The project will cover almost 23 hectares in Ba Tri district, the Mekong Delta province of Ben Tre.
The modern facility, which will utilize state-of-the-art German manufacturing technology, is designed to annually produce 24,000 tons of green hydrogen, 150,000 tons of ammonia, and 195,000 tons of oxygen in the initial state, according to a government release.
For the second stage, the annual capacity would be more than doubled to 60,000 tons of green hydrogen, 375,000 tons of ammonia, and 490,000 tons of oxygen.
The Ho Chi Minh City-based private clean energy developer expects to put the plant into trial operation in the first quarter of 2024.
Vietnam is seeking to minimize carbon emissions with extensive investments in clean and renewable energy development, aiming to become carbon neutral by 2050. Its solar and wind power market is among Southeast Asia's fastest growing.
The country's long-discussed draft Power Development Plan VIII (PDP VIII) has been amended many times with different capacity estimates. The plan aims at the 2021-2030 period, with a vision to 2045.
During his recent working visit to the U.S, Prime Minister Pham Minh Chinh said approval for PDP III has been delayed as the country's net-zero commitments by 2050 are being considered.
Source: theinvestor.vn